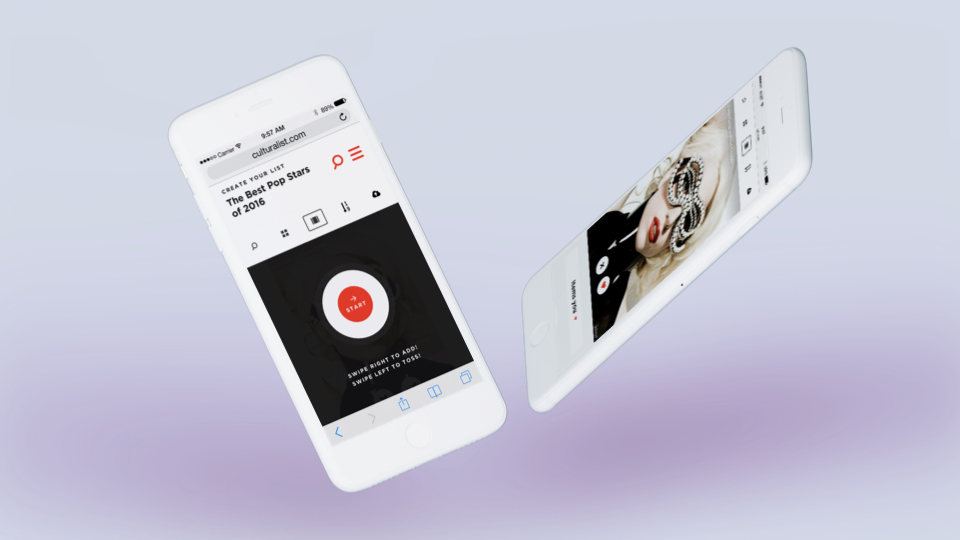 Complete UX audit:
Usability Tests & Surveys lead us to a simplified, streamlined delightful new list-making experience.
20% lift in overall site traffic after launching the feed. The feed performed so well, it became the new homepage.
See how your lists match-up with your friends and the community.
A Delightful Interruption to announce a new feature release.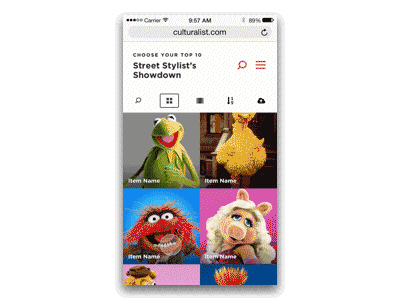 New improved streamlined flow:
Select, deselect and reorder in a single view mode, for a fluid experience • All selections viewable together, rather than dispersed throughout the grid • Deep dive on validating assumptions through user research and testing • Prototypes in InvisionApp, Marvel, Flinto, Principle, Origami & Framer.